Think | Design | Engineer
Who we are
Our practice was formed based on a passion for structural engineering, with a reputation for innovative design solutions and lateral thinking. Through organic growth we have added skills and expertise in Civil and Infrastructure Engineering whilst maintaining the original ethos of the way our service is delivered.

We have studios in Hillsborough, London and Dublin where our team of dynamic, creative and ambitious engineers and designers are known for their flexible and pro-active approach towards working with architects, artists, designers, developers and contractors.
Our experience of working within multidisciplinary teams enables us to make a positive contribution at the early stages of the design process, where our engineering input can help achieve elegant and cost-effective solutions.
Innovation
Innovation and creativity is at the core of who we are and is embedded in our Ethos. Everyday we promote and develop innovative workflows, use automation and scripting to simplify repeat tasks and constantly encourage our team to use today's smart tools to produce lean, efficient and creative solutions to our project challenges.
We are increasingly using AI to undertake repeat tasks, freeing up engineers' time to devote to problem solving and project delivery. Furthermore, we have a dedicated group of Research and Development enthusiasts at Design ID who aspire to create digital tools that make a lasting positive impact in our industry.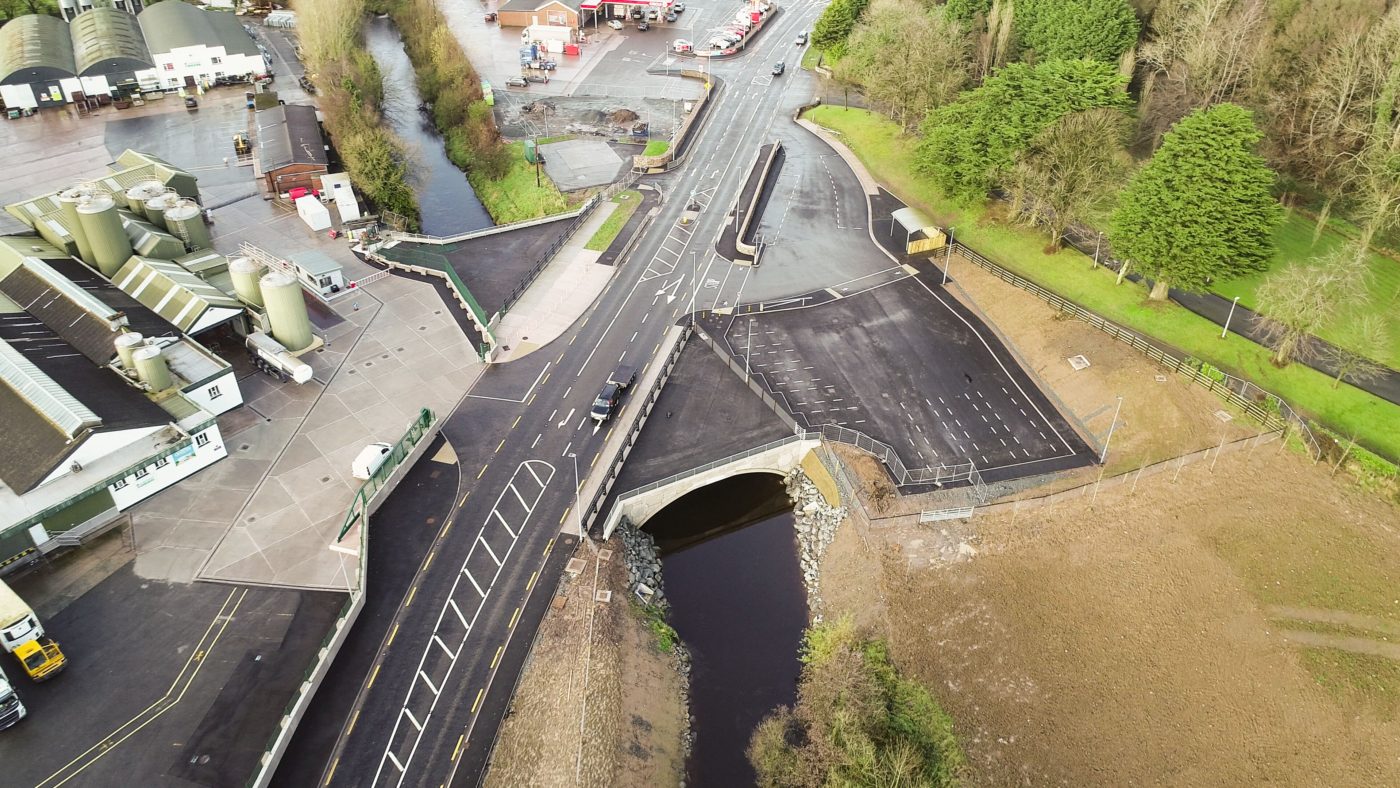 Featured Project
Blackwater Bridge Replacement
The Blackwater Bridge Replacement encompassed the demolition of the existing masonry arch bridge, which carries the N2 National Road over the Blackwater River, north of Monaghan Town. The existing structure impeded the flow of the River, leading to severe flooding events, whilst also having exceeded its design life. As the main route connecting Dublin to Derry and used by over 12,000 vehicles per day, it was vital that the N2 would remain operational during the bridge replacement.
Read More